Why do you need a Jeweller in your life?
Where do I start? There are a million reasons everyone should have a Jeweller they trust, like and visit regularly. Your Jewellery tells the world as much about you as your clothes do. Did you put that top on 5 years ago and never take it off? Imagine what that would look like. I bet you can answer yes to that question for at least 1 piece of Jewellery your are currently wearing.
Are you ruining your Jewellery by wearing it and never having it checked?
Some people like to change their Jewellery daily, alternating between white, yellow or rose gold pieces to match their clothing. Some people like to choose very carefully a few pieces and never take them off, either way, all those items need constant care and should be cleaned regularly to maintain the same hygiene levels you apply to yourself and your clothing.
Are you damaging your Jewellery by not taking proper care of it?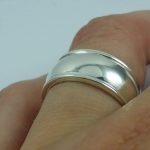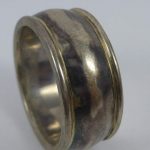 We have a shower every day, even 2 or 3, change our clothes and wash them. Wash the bed-sheets, our hair and the bath towels. Why is your Jewellery any different? You wear it the same as your clothes, on your skin, but it gets a much tougher life. Most people spread moisturiser on daily and don't remove their rings before doing so, or moisturise around the chain on their neck without removing it. Changed a dirty nappy recently? Get a little poop on you? Wash your hands, didn't you, I bet you didn't take off your rings and scrub them! Not to mention the build-up of dead skin cells that collect under the stones, or in the hollowed out inside of many rings.
How clean is your Jewellery really?
Cleaning can definitely be done by you at home, with a Jewellery Cleaner or even just an old toothbrush and warm soapy water. There are a few things you need to know first though, some pieces require extra care. There are many treatments that some stones undergo before you purchase them and if you don't know what they are or how they are done, you can destroy them to the point of no return. Some stones are very soft and also need extra care and attention. Also, without the knowledge, you don't know how to check for wear or potential risks.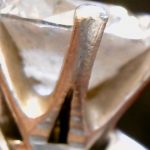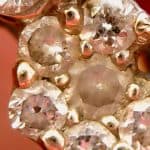 How dirty is your Jewellery really?
I often ask people, do you clean your jewellery? The most common answer is "No" second to that is "Yes, I wear it in the shower"
Both these answers make me cringe, sorry, but they do. In the almost 15 years I have been in the Jewellery trade I have seen a LOT of Jewellery. Everything from paper-thin, very lightweight rings and chains, to super chunky great quality chains and even a few 5ct+ diamond rings. I have often heard people say, "Oh yeah, my ring is really old, it doesn't sparkle anymore." Diamonds and other stones can lose their sparkle because of all the gunk that collects behind them! All you need is a professional clean to bring it back to life!
When Clients bring an old ring in for repair, they are amazed at how beautiful and clean it is returned to them. Part of the process of repairing a piece of Jewellery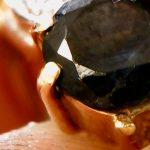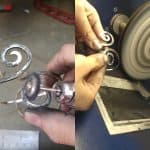 involves bringing it back to a showroom like-new appearance. This is kinda my favourite part of the job, taking in a worn, beaten up, dirty ring, working my magic and returning it in pristine condition to a bounding out of their seat, super excited client. But did you know, you do not have to wait until your jewellery breaks in order to have it looking its best?
Make an appointment and go for a coffee while I clean your Jewellery! Yes, often the time it takes to have a coffee is enough to professionally clean and polish your Jewellery!
You can pop your Jewellery down to Jewellers Vault, Capalaba , have it cleaned and pick it up the same day! Book in now by phoning 31721146 or email jewellersvault@gmail.com
Facebook Instagram Google+ Twitter LinkedIn