Hi, my name is Claudia and I am the Jeweller and Owner here at Jewellers Vault.
Let me tell you a little secret, I am a Jeweller and have been in the Industry for 16 years this coming August! And I love it as much today as I did my very first day!
I remember taking on the job of sales assistant and bookkeeper in a Jewellery Store in Nerang in 2002. I was scared, as I had not worked in the Jewellery Industry before, but knew the book-work and customer service. The Jeweller I met on my first day had such passion for her work, she inspired me from that day. I was entirely mesmerized by the work she was doing. Over the next few months, she took it upon herself to show me the ropes.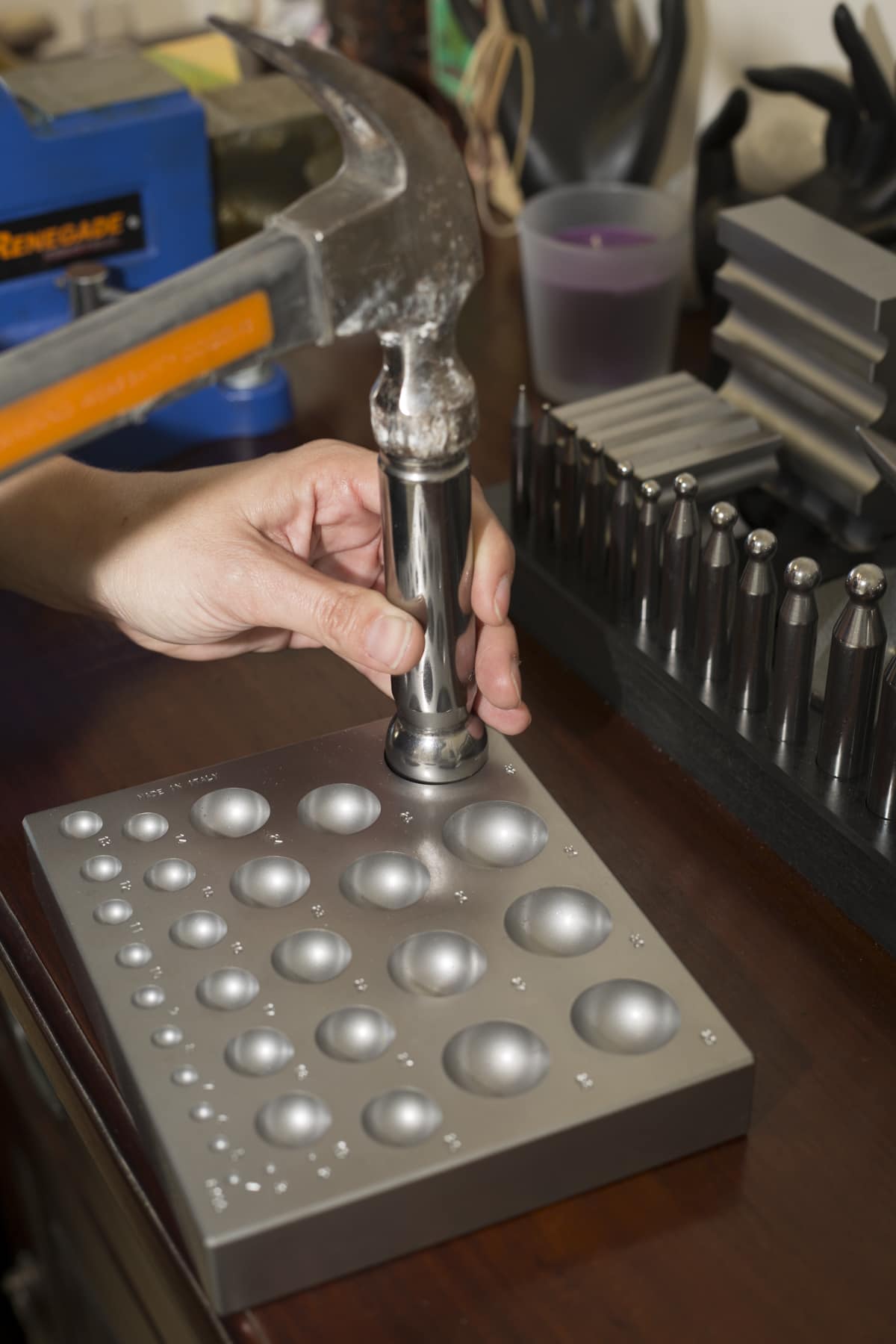 I still have the very first Ring I ever made. It was a simple Silver band, but I created it from a lump of silver! That had me hooked! The feeling you get when you finish a job is like no other. That was it, I knew I was going to take on an apprenticeship and become a Jeweller. I took a few classes, along with Anita's help and advice, until I found a Jeweller looking for an apprentice. The day after my trial I received a call asking if I would like a job! Pretty sure I squealed! It was everything I had hoped, some days harder than others, but learning so much everyday, I was always keen to return and learn more.
After I qualified as a Jeweller, I spent the next 7 years working for  someone else, then decided, I wanted to run things a little differently.
In many Jewellery stores, you never speak directly with the Jeweller doing the work, I wanted to change this. I wanted to meet the Clients I was making Jewellery for, I wanted them to feel comfortable with me. I wanted them to be able to ring or email me at any time with their questions or concerns and I wanted to see them involved in the design process.
For me, right now, I love being able to take a Client's old Jewellery, often passed down from generation to generation, and transform it into something Brand New. Whether it's in the way of a repair, restoration or entire re-make, there's no greater feeling than being able to take something with a rich history and give it a second chance at life. I love to hear the stories that each item of Jewellery has, who gifted it to whom and for what reason, why it requires a face-lift, who is going to be wearing it now and what it means to them.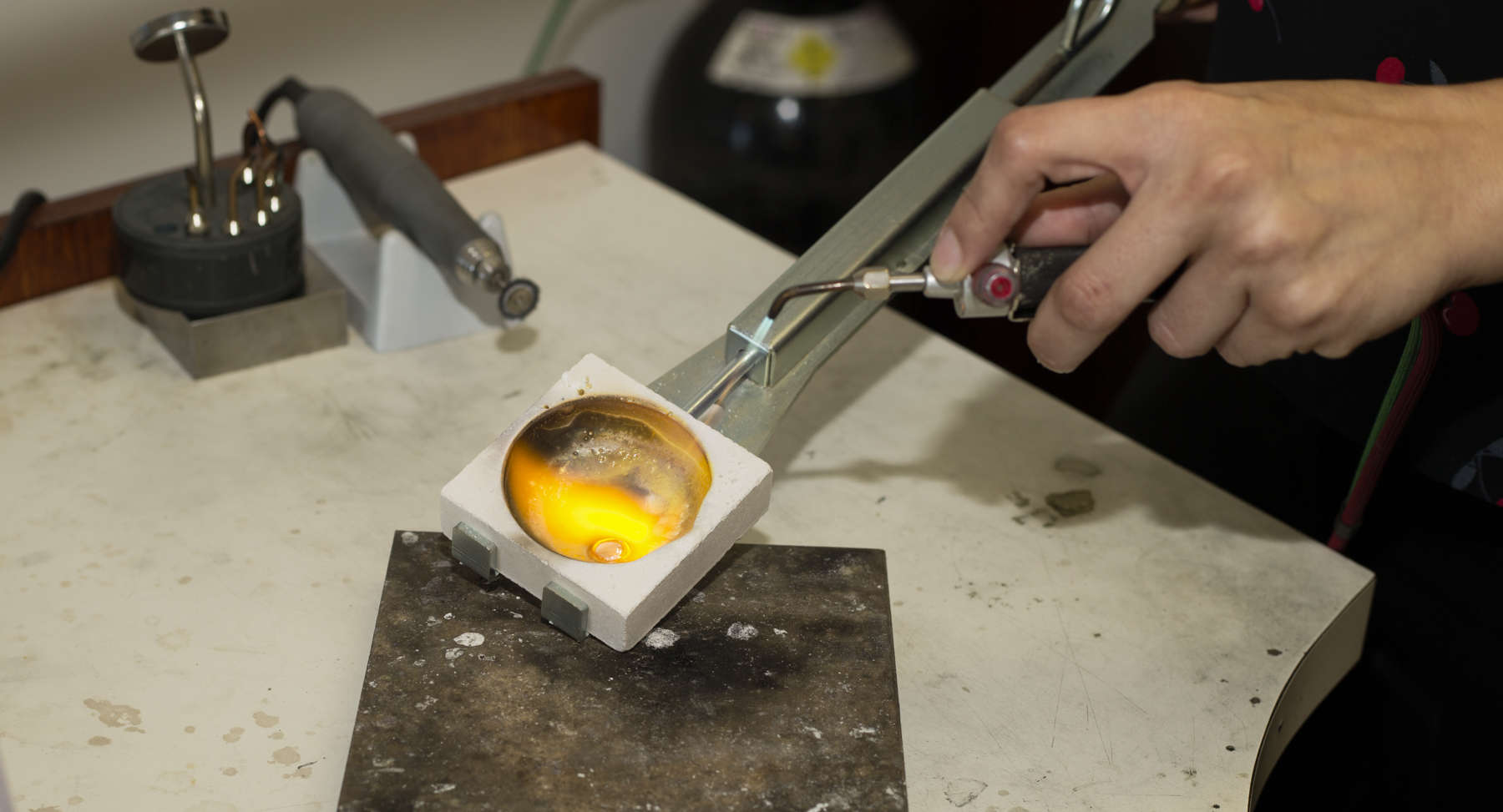 Now, this is my everyday and it is wonderful. I meet with Clients, listen to the history behind their Jewellery and offer advice on the best ways to care for it. The best ways to restore or repair it. Everyday is different the last and no two days are ever the same. Client's are regularly leaving wonderful and glowing reviews on Facebook and Google for me and it melts my heart. I love that you love what I am doing.
Thank you
Thank you to all my current and future Clients from the bottom of my heart.
I would like to thank my family for allowing me to chase my dreams and supporting me along the way.
Thank you to Anita, for first instilling in me the desire to become a Jeweller, without you I don't know that I would have found this path.
I am truly grateful to each and every one of you.